Enjoy
20% off
with this coupon code at checkout: 
RHINO3DEDUCATION20
The jewelry industry is a growing sector worldwide, and a fundamental part of it is the design and creativity with which we capture new ideas. Rhinoceros 3D is a key digital jewelry modeling tool with no limits to your ideas.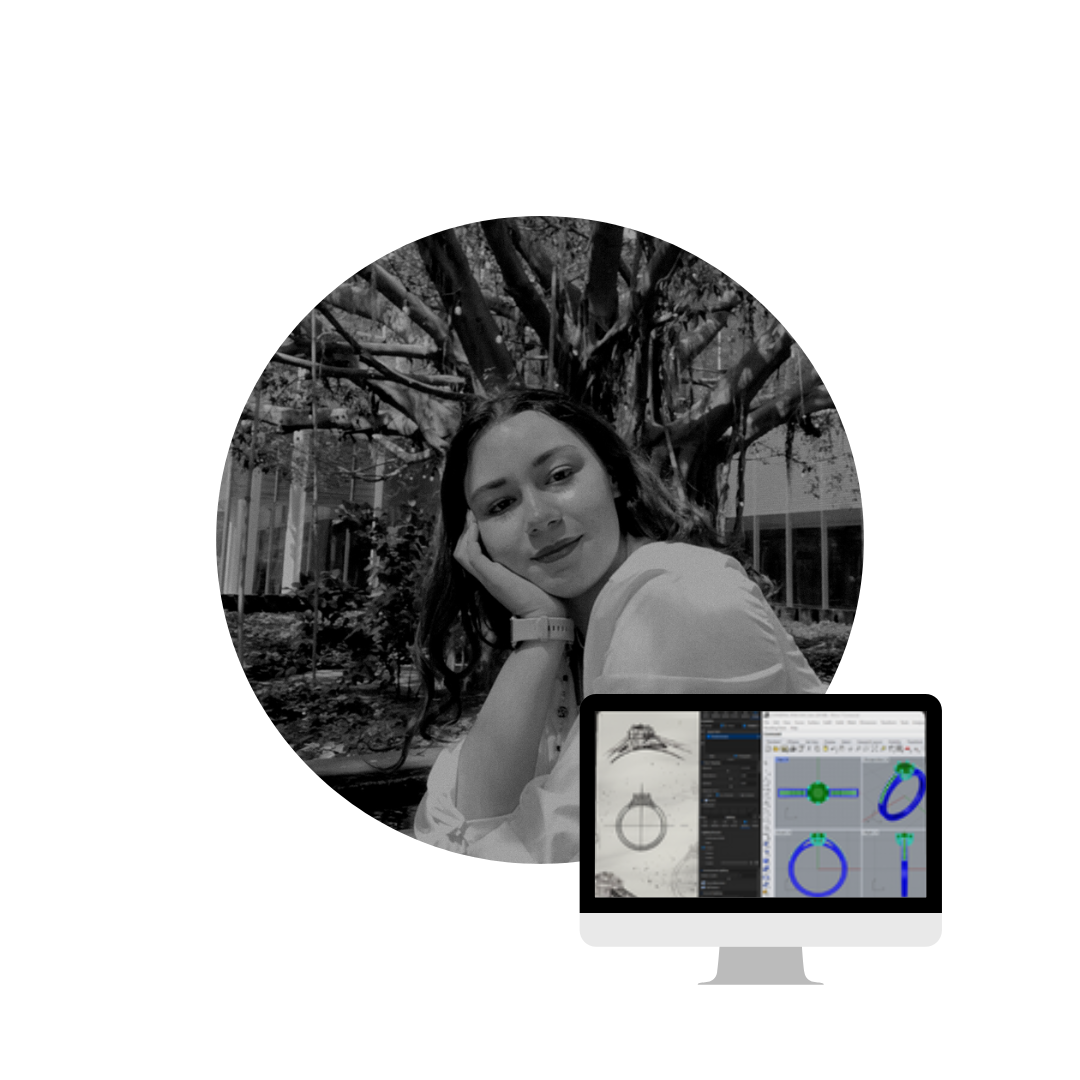 Hi! I'm Dulce
Your Instructor

My name is Dulce Chavez, I am an Industrial Designer with a product design and jewelry focus. I'm an ART (Authorized Rhino Trainer) and part of the McNeel Miami team.
I'm happy you are here! Join me and discover the fundamentals of jewelry design and 3D modeling and let your ideas come to life!