Elevate your Rhino3D skills with our intermediate online course, designed for those seeking to advance their Rhino knowledge. Dive into topics such as 2D representation, handling complex shapes, working with smart objects, surfaces, text, animation, advanced rendering techniques, and SubD modeling.
Don't miss this opportunity to expand your expertise in Rhino 6 and 7. Enroll today!

This course will take you around 4 hours to complete.
You have the option to add subtitles in English, Italian, French, or German. 
After enrolling you will have access to the course material for 2 years.

Enjoy 
20% OFF
 with coupon code: 
RHINO3DEDUCATION20
 at checkout for a limited time.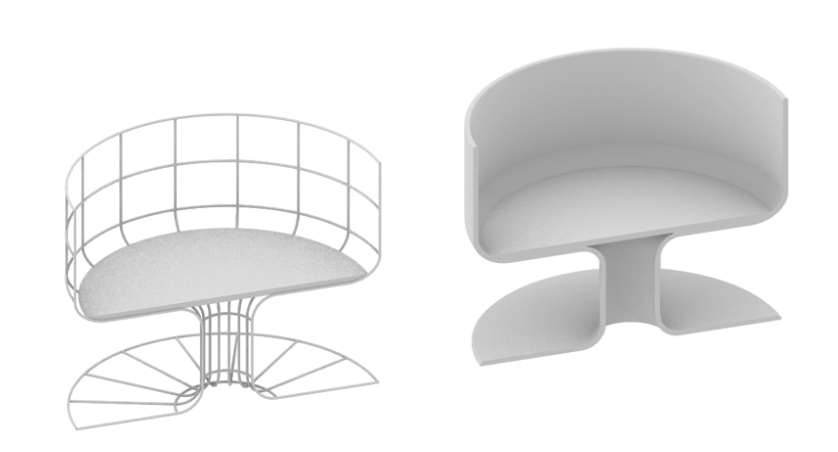 Learn how to use isocurves to create a contemporary chair.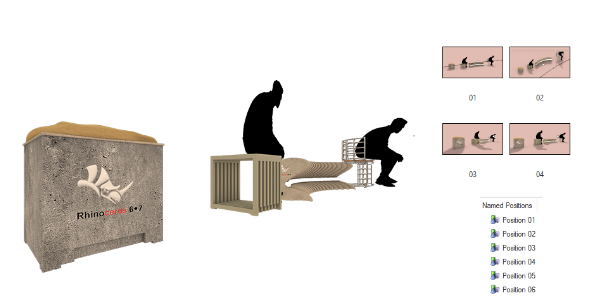 Search for the optimal camera angle using the appropriate settings and explore different lenses.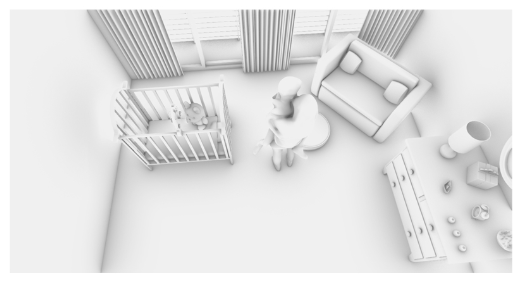 For your final assignment, you'll create a complex project with new 3D objects, camera setups, and rendering techniques.
GET YOUR CERTIFICATE!


Upon successful completion of this course, you will obtain a certificate for your participation.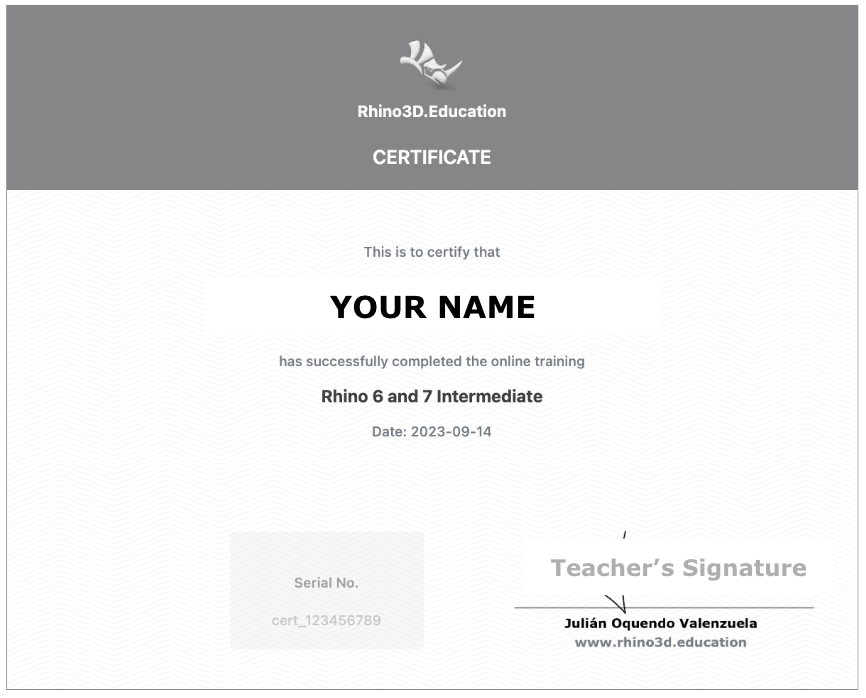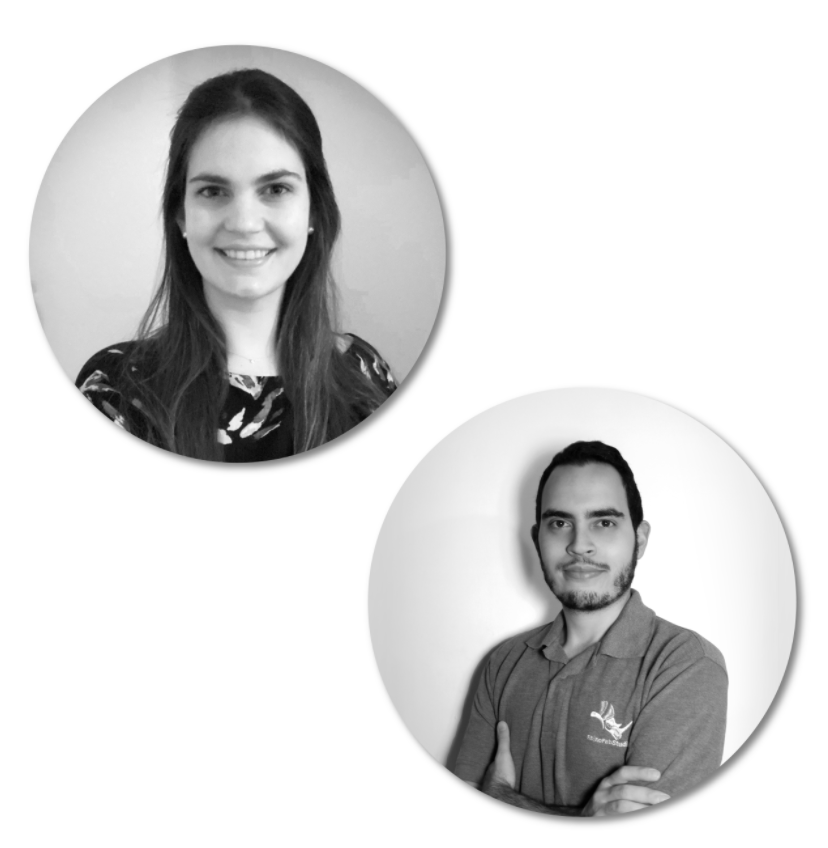 Hello!

With the success of the Rhino Introduction course, architect Julian Oquendo and Lucia Miguel, from McNeel Miami, are happy to introduce you to the Rhino Intermediate course you've been waiting for!
Julian is a specialist in pedagogy and is ART (Authorized Rhino Trainer) ​certified. As an architect, he has worked in multiple fields, both private and public. As a university professor, in the field of architecture and space design, Julián has focused on communication and digital representation courses and in the project workshop area. In recent years, he has taught at different universities in Medellín, Colombia, and has experience in online courses and face-to-face and virtual presentations.
Lucia, with a Degree in Marketing, has been part of the McNeel Miami team for 8+ years. She has assisted in online and presential Rhino and Grasshopper training courses in the United States and Latin America.


Discover what we will cover:

Click on the available preview buttons to explore the content.