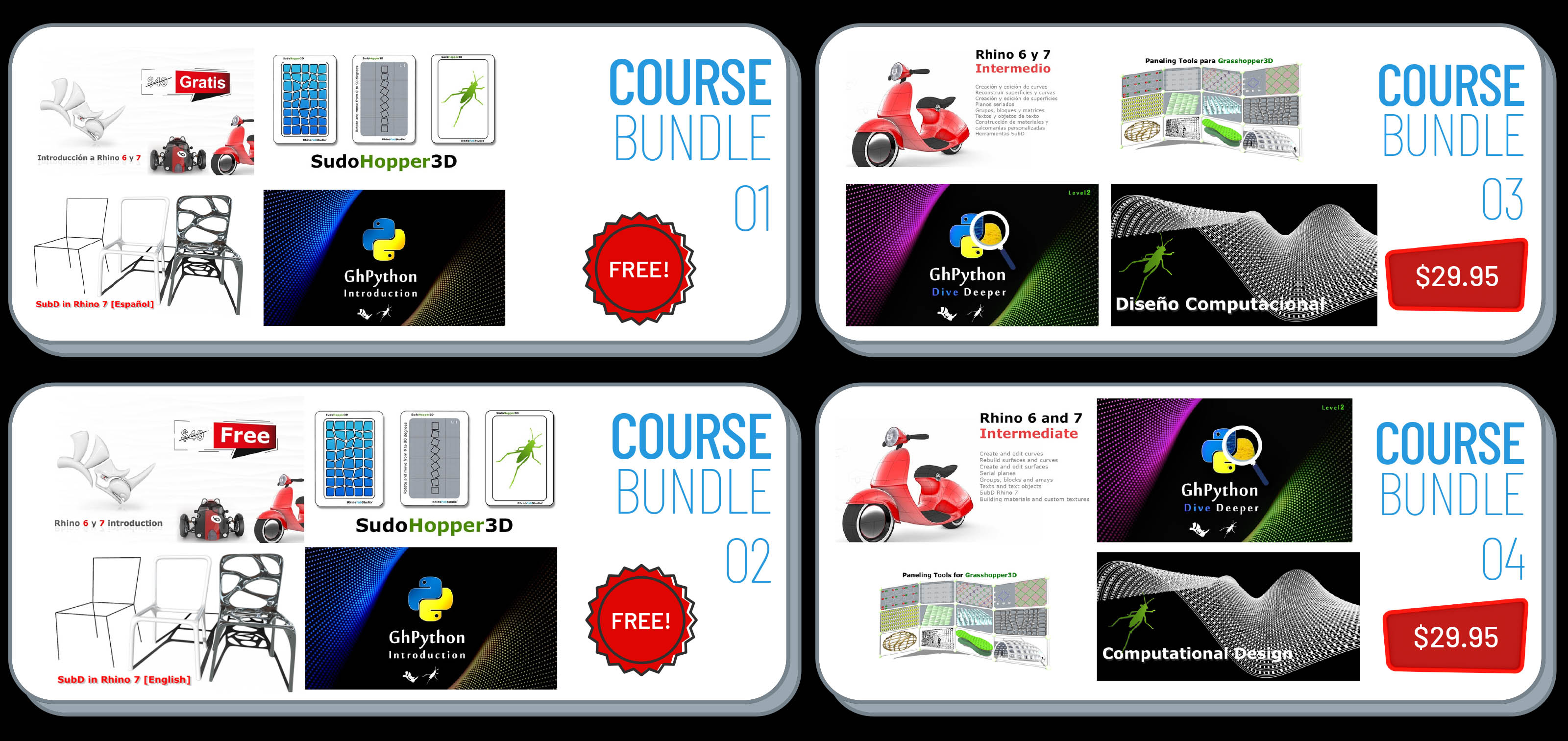 We have carefully selected the top-rated courses and created bundles to provide our users with excellent learning material at affordable prices! Check out the bundles here and start learning Rhino, Grasshopper, and GhPython.
We hope you enjoy our free bundles and take advantage of the Intermediate Bundle priced at more than 70% off!
These bundles expire September 30th 2021.

Check your inbox to confirm your subscription